KANGNAM JEVISCO, Develops Highly Functional Fire-Resistant Coatings
2020.04.13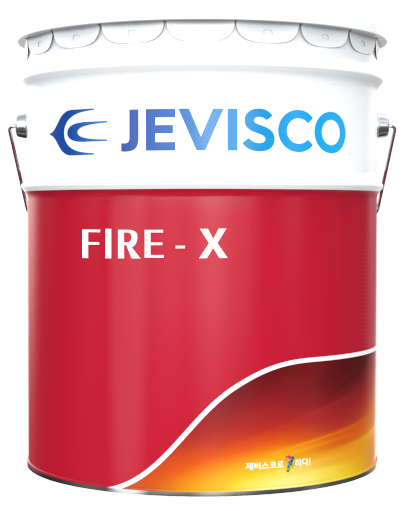 ▶ The company releases Fire X SB-2200 (for beams) and SB-2400 (for posts) as qualitative
upgrades of previous products

KANGNAM JEVISCO CO., LTD. has developed 2-hour fire-resistant coatings for beams or posts in the steel frames
of buildings and acquired Certificate of Accreditation of Fire Resistance Construction from Korea Institute of
Civil Engineering and Building Technology (KICT).
Fire-resistant coatings, which may be applied to fire resistant structures such as steel structures or H-beams,
protect people and properties and prevent development of major disasters by creating foams and thereby delays
the temperature rise in the steel frame when a building catches fire.
The new 2-hour fire-resistant coatings of Fire X SB-2200 (for beams) and SB-2400 (for posts) has much better
thermal insulation performance durability and has improved Thixotropic to flow less in thicker coats.
An official of KANGNAM JEVISCO CO., LTD. said, "Fire X SB-2200 (for beams) and SB-2400 (for posts) are for 2-hour use.
As they can deliver fire-resistant performance even with thin coats, the products are all the more economically efficient," and added, "Our company will keep working to develop highly functional coatings that are needed for buildings
such as fire-resistant and fire-retardant coatings to ensure fire safety."