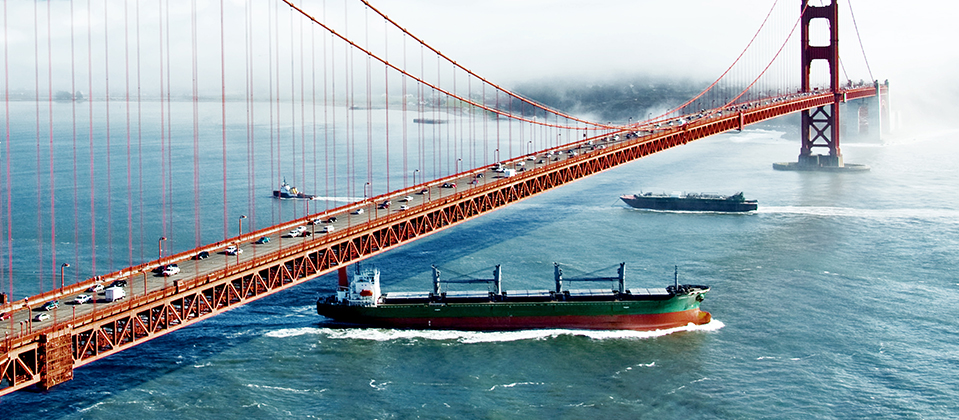 Overview
Marine and Protective coatings are areas requiring high technology as they should provide excellent weather resistance and functionality to ensure vessels and various industrial facilities can endure extreme climate conditions.
We endeavor to realize technical innovations to develop highly functional environmentally-friendly coatings for vessels that meet special functional requirements, facilitate vessel maintenance and minimize frictional resistance.
Recognized for its highly superior technology in various industrial areas, including steel bridges, power generation plants, tanks, transmission towers, wastewater treatment plants and offshore plants, our heavy duty coatings are used widely in protecting national infrastructure and various industrial facilities and are also highly recognized overseas for their technology.
Product Range
Marine Coatings
Sea Vessels
Distinguished chemical properties, including chemical and seawater corrosion resistance to protect vessels from marine environments
IMO PSPC (WBT & COT) rules and international classification certification coatings
Easy maintenance, excellent workability and fast curing time
A broad range of environmentally-friendly products with minimized frictional resistance to reduce fuel consumption and protect marine ecosystems
Excellent mechanical properties, including weather resistance and durability
Products that match various global standards
Protective Coatings
Infrastructures
Provide long-term durability
Various safety-guaranteed products that meet national standards (Korea Expressway Corporation)
Excellent mechanical properties, including weather resistance, rust resistance and abrasion resistance
Remarkable chemical properties, including chemical and seawater resistance for bridges, recreational and commercial buildings
Power Plants and Transmission Towers
Various safety-guaranteed products that fulfill national standards (KEPCO)
Outstanding mechanical properties, including rust resistance, abrasion resistance and impact resistance
Excellent chemical properties, including chemical and seawater corrosion resistance
For more information on these products, please refer to our e-Catalogue. e-Catalogue +